Mount
Zion
Baptist
Church
The Mission of Mount Zion is to be a Christ-centered, Bible-based Ministry for all people. We will strive to provide a spiritually and encouraging environment for true Spirit-filled worshippers. Our mission is to make disciples for Christ to be deployed into the community and to lift up the name of Jesus Christ for the salvation of all mankind. We will seek the guidance and affirmation of the Holy Spirit in our quest to fulfill our mission.
When shopping on Amazon
do the following:
​
1. Go to smile.amazon.com
​
2. sign in with your Amazon login
​
3. Choose your charity
Mount Zion Baptist Church make sure you pick the one in Berea
4. Shop as usual - Mount Zion will get .5% of your purchase price.
​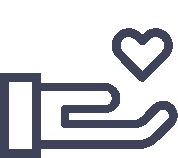 "Whoever is generous to the poor lends to the lord, and he will repay him for his deed."